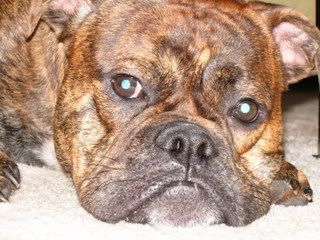 Hello and welcome to Gallants Pride Bulldogges.
Home of F&F Bulldogges Bruiser Jr. and Gallant Farms Hope.
All dogges produced are IOEBA registered.
Whose pedigree's include some of the finest Olde English Bulldogges ever. Including Gallants Dusty Rhodes, Jack Dempsey, Rusty, Otis, Boris, (Molly)Belle, Crystal Pristol, Bruiser Brody, Bruisers Jezzabelle, Beula Beula in their pedigree.